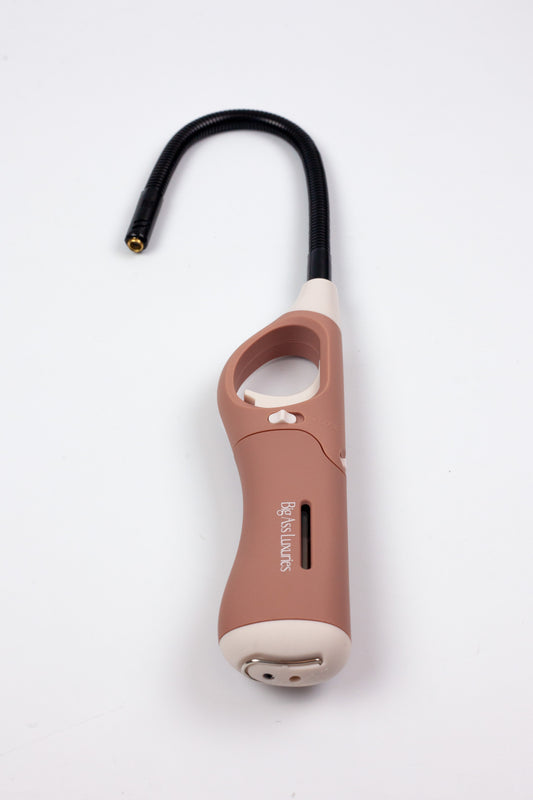 Long Ass Lighter
Description

Introducing the Long Ass Lighter! Uniquely long & practical.

The lighter comes with a windproof torch flame, electric ignition, flexible neck, refillable butane insert, safety lock, and a hanging hook.

The Long Ass Lighter is approximately 16"L x 2"W and weighs 1lb.
Scent Descriptions

Sea Salt & Orchid - Sea Salt, Jasmine, Lily, Green Leaves, Wood, Tonka Bean

Santal & Coconut - Benzoin, Sandalwood, Coconut, Coconut Milk, Cedar, Tonka, Amyris

Dark & Handsome -  Amber, Lavender, Orange, Sage, Grapefruit, Oakmoss, Tonka

Gardenia Tuberose -  Gardenia, Lemon, Jasmine, Green Floral, Tuberose, Powder

Jasmin Noir - Red Currant, Black Currant, Jasmine, Peach, Black Tea, Amber, Tonka Bean, Anise

Tomato Garden - Yuzu Fruit, Daikon, Fresh Cucumber, Shobu Flower, Purple Lilac, Wasabi, White Musk

Home Sweet Home - Cinnamon, Sugar, Apple, Raisin, Vanilla, Butter
Sparkling Paloma - Citrus, Agave, Tangerine, Orange, Mandarin, Grapefruit.

Woodland Balsam: Eucalyptus, Mint, Pine, Cypress, Smoke, Tonka Bean.

Peppermint Frost: Cooling Mint, Peppermint, Brown Sugar, Creamy Vanilla, Tonka Bean
Shipping & Returns

We want everyone to be happy with their purchase!

If you are unsatisfied with your product(s) or if it is damaged please email contact@bigassluxuries.com within 7 days of receiving and we will send you a return label.

Shipping times are calculated during checkout.
It's A Big Ass Lifestyle.
Our products are for those with big personalities, big lifestyles and especially for those who love big candles.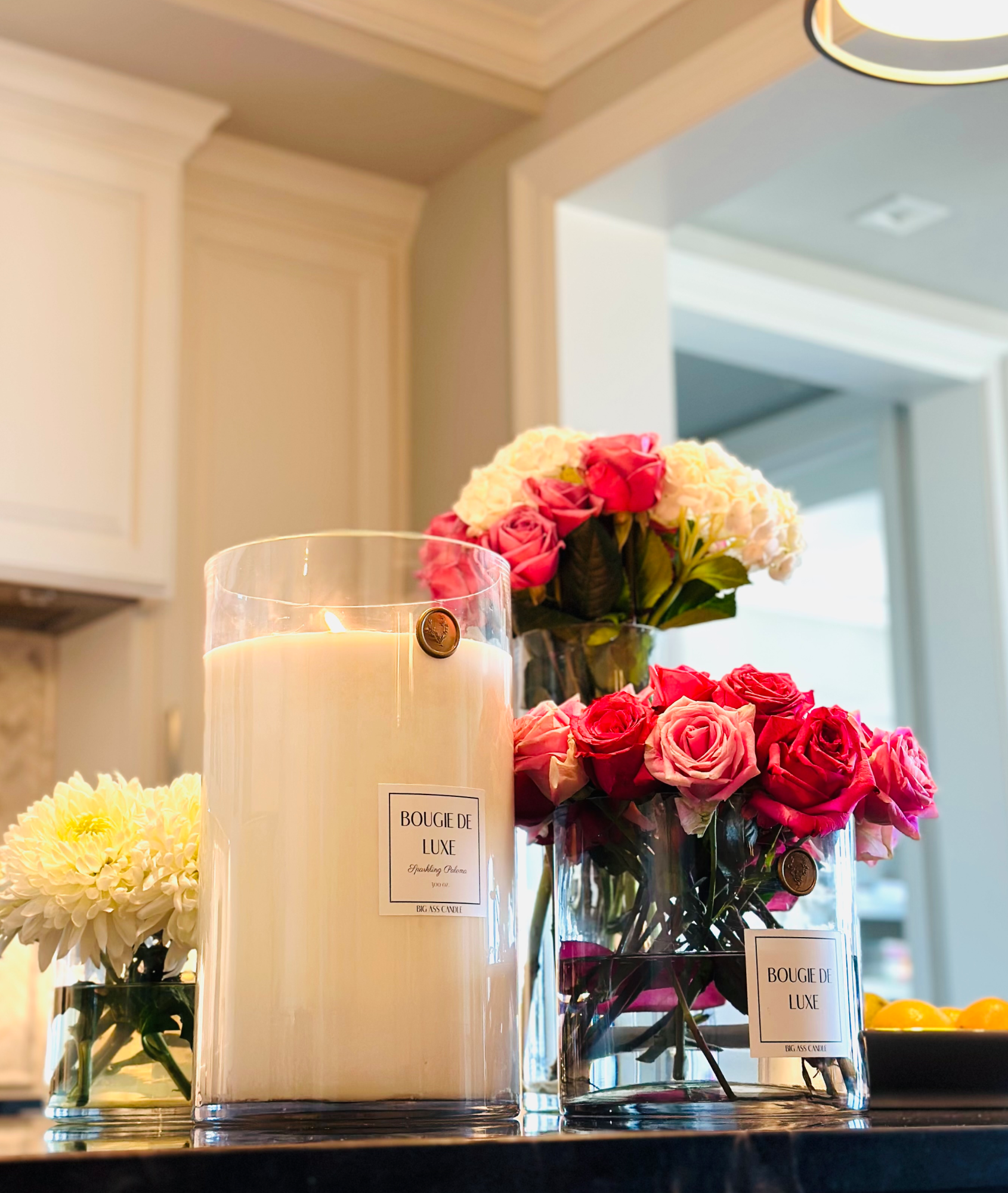 We offer fragrances for everyone, it can be hard to choose with so many beautiful, well-reviewed scents. Not sure which one to order? Order a sample!
Shop Our Samples
The 'Most Burn For Your Buck'
Our Big Ass Candle lasts on average between 750-1,000 hours depending on burning frequency.
All Natural
Our candles are made from natural coconut-soy wax, phthalate & paraben free oils.
Made in the USA
Our products are hand made out of Dallas, Texas.